Xiaodong "Eric" Li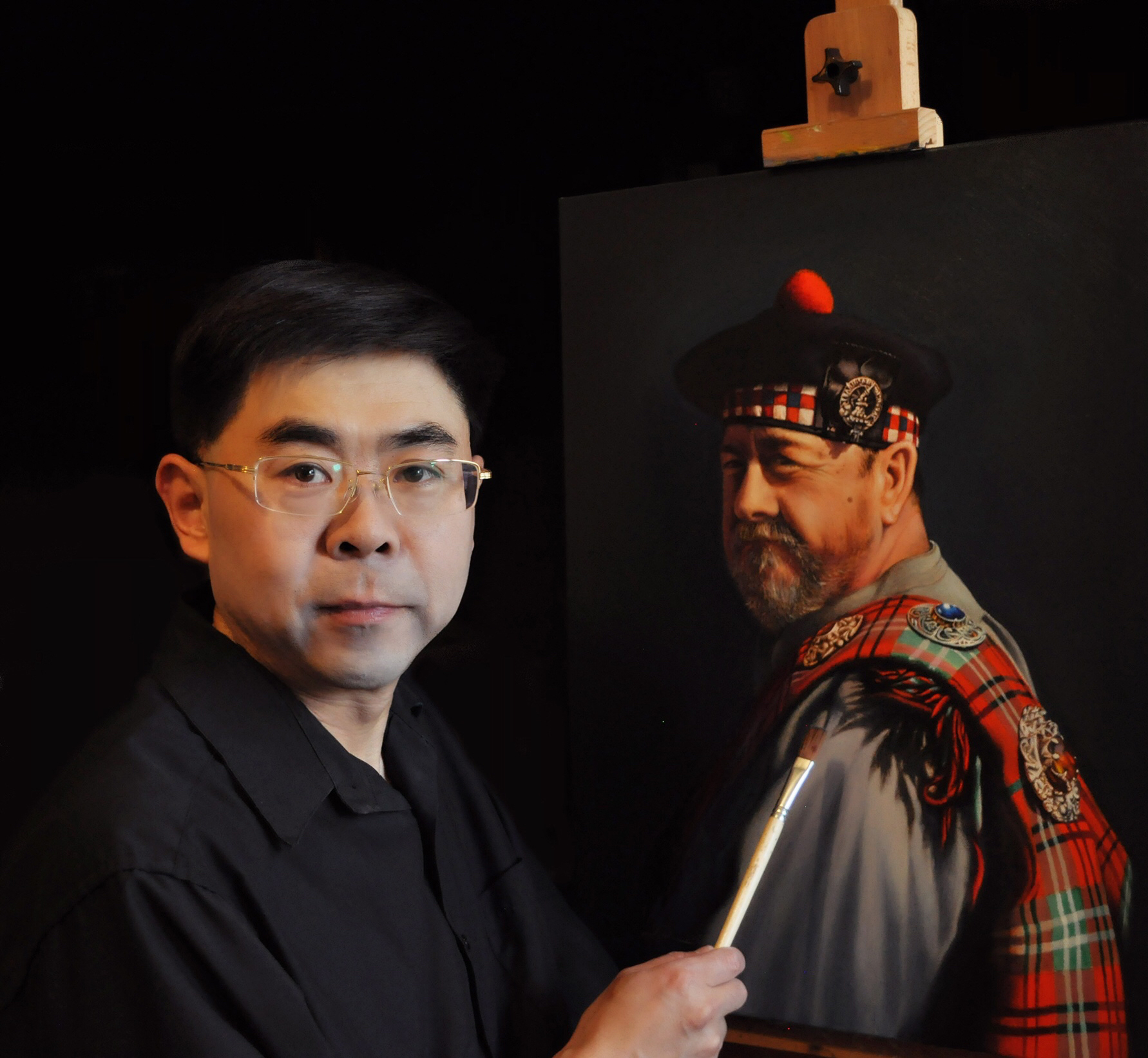 Born and grew up in Shanghai, China, Eric began drawing at an early age. He worked as an art director and illustrator for a newspaper when he was a middle school student. Eric obtained art training in drawing and painting from Fudan University in Shanghai, where he received a Bachelor's degree in International Politics and a minor in Fine Art. After graduating from University of Illinois at Urbana-Champaign with a Master degree in Information Science, Eric started his career in IT, especially web design and graphic design, in which he incorporated his artistic talent in design work. Eric currently resides in Houston, Texas and he is studying oil painting with a famous Chinese-American artist, Mr. Yaowu Zhang. Master Zhang's photorealism painting has greatly influenced Eric's work, but doesn't constraint his creativity. Influenced by the Impressionism and Expressionism, as well as his experience and education as an illustrator and designer, Eric's works are known for his strong color and composition. Eric has travelled extensively around the world and his trips to over 30 countries have inspired many of his most memorable paintings. Eric is always in search for a new and original manner to express himself in art. He strives to find new forms of self-expression using both contemporary and classic techniques and combines them with his extraordinary style into his works.
Eric is a member of
Portrait Society of America
,
Oil Painters of America
and
National Oil & Acrylic Painters' Society
.